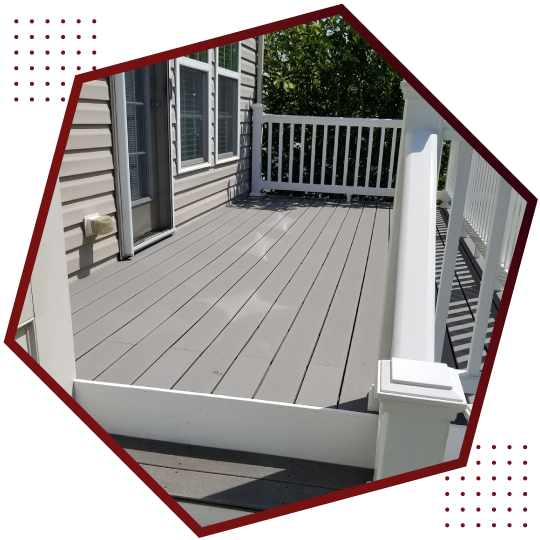 Restore The Beauty Of Your Outdoor Living Space
Blanco Construction offers a variety of deck services to fit your needs. Our team specializes in staining, painting, and finishing decks to ensure they look their best year-round.
We also offer installation services for all deck types, so if you're looking for a brand new deck, we've got you covered. Additionally, our power washing and maintenance services will help keep your deck in top shape for years to come.
Contact Blanco Construction today to learn more about how we can help transform your outdoor space.
With more than 13 years of proven success in quality construction services.
Why Choose Our Professional Deck Services?
Our professional deck services are second to none. We pride ourselves on delivering high-quality workmanship, exceptional customer service, and superior materials.
We work closely with our clients to understand their unique needs and vision, and then create a customized plan to bring their dream deck to life.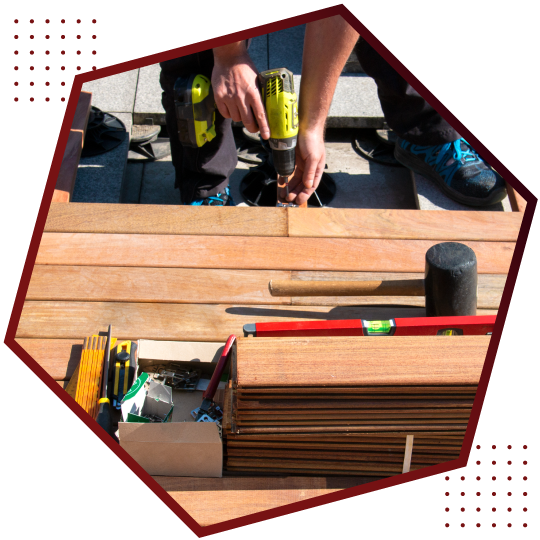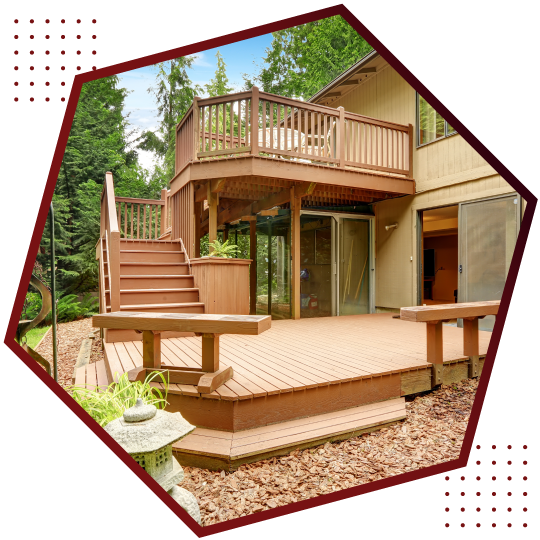 With Blanco Construction, you can expect highly skilled professionals who can design, install, and maintain a deck that is not only functional, but also aesthetically pleasing.
One of the biggest pros of a deck service is the ability to customize your deck to fit your specific needs and desires. From the materials used to the layout and size, a deck service can help you create a deck that complements your home and backyard.
Additionally, a professional deck service can provide you with valuable advice and insights on the best practices for keeping your deck in top condition. Take the hassle out of deck installation and maintenance by hiring Blanco Construction for your deck service needs.
Deck services play a crucial role in maintaining the look and safety of a home's outdoor space. From staining and painting to power washing and maintenance, the process can seem overwhelming, but with the right professionals, it can be a breeze.
At Blanco Construction, we specialize in providing top-notch deck services to ensure our clients' outdoor spaces are functional, safe, and beautiful. Our team of experts is skilled in staining, painting, and finishing decks, as well as power washing and regular maintenance to keep them in excellent condition for years to come. Let us help you transform your outdoor space with our quality deck services. 
The process of deck services is meticulously planned and executed to ensure that clients receive the deck of their dreams. The expert team at Blanco Construction begins with a consultation to get a sense of the client's style and preferences. They then create a detailed design plan that incorporates the client's input.
Once the plan is approved, they begin the construction process using high-quality materials and skilled labor. Throughout the construction process, Blanco Construction maintains open communication with clients to ensure they are satisfied with the progress.