13+ Years In The Industry

Experienced Professionals In The Field

Residential & Commercial Services

Located In Woodbridge, VA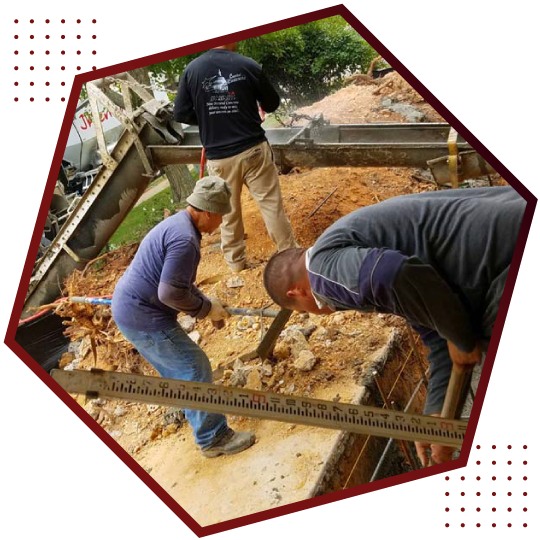 Reliable Remodeling Company
Blanco Construction is a professional construction company located in Woodbridge, Virginia, with over 13 years of experience in the industry. Our team consists of highly skilled professionals that specialize in providing both residential and commercial services.
Each member of our team is dedicated to delivering high-quality workmanship to our clients. At Blanco Construction, we know that the key to success lies in our ability to provide reliable service that is delivered on time and on budget.
Our commitment to customer satisfaction is evident in everything we do, from the initial consultation to the final project walkthrough. Whatever your construction needs may be, trust the experts at Blanco Construction to get the job done right.
Blanco Construction has earned a reputation for providing outstanding and professional customer services. The company has a team of experts who strive to ensure that their clients get an exceptional experience from the beginning of a project to the end.
They understand that having good communication is key to achieving this goal, which is why they keep their clients informed throughout the construction process.
Whether one has a minor repair or a major renovation project, Blanco Construction delivers quality services with excellent attention to detail. Their team is always ready to go the extra mile to ensure that their clients are satisfied.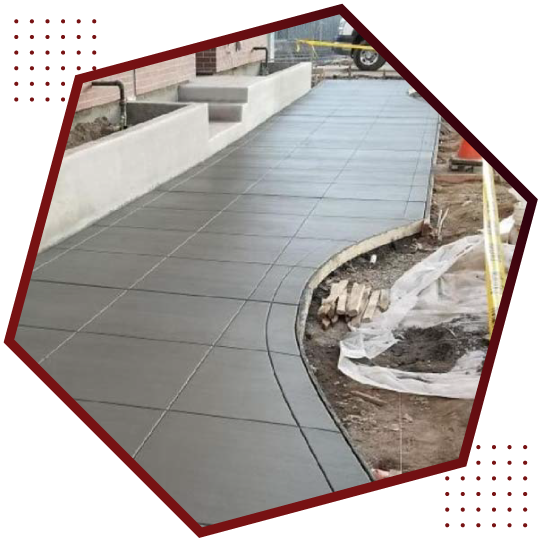 No Matter What Your Vision Is, Let Us Nail It For You!
Providing top-quality work with a professional touch. With years of experience, our skilled team ensures that every project is completed to the highest standards. We believe that quality workmanship is an essential part of our success, and we strive to exceed expectations with every job we undertake.
Our professional deck services are second to none. We pride ourselves on delivering high-quality workmanship, exceptional customer service, and superior materials.
We work closely with our clients to understand their unique needs and vision, and then create a customized plan to bring their dream deck to life.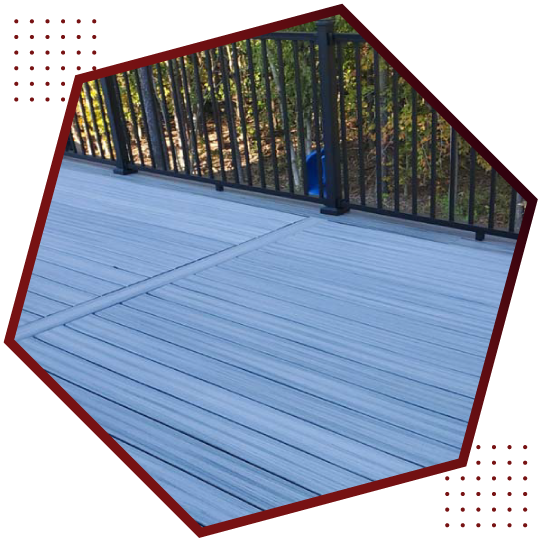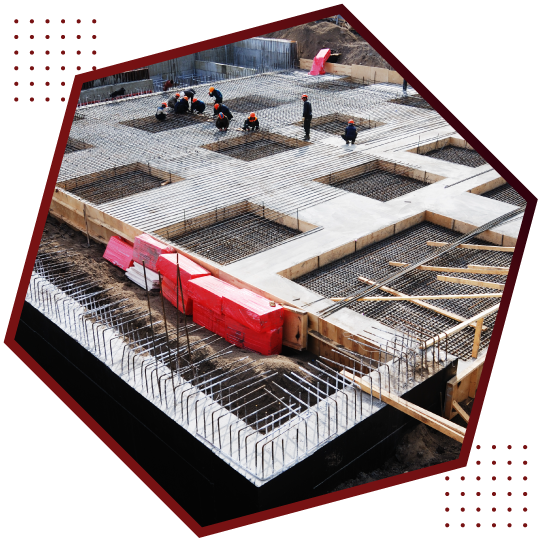 One of the key advantages of working with Blanco Construction is their ability to handle a wide range of tasks, including excavation, foundation excavation, mass grading, and site preparation.
This means that clients can rely on them to provide the full range of services needed to prepare their site for construction, without having to hire multiple contractors. Additionally, Blanco Construction is known for their attention to detail, ensuring that every aspect of the project is completed to the highest standards.
Our experienced team will ensure your dream home is built to the highest standard and within budget. Contact us now for an obligation-free quote and get one step closer to realizing your dream home!
We are proud to offer an impressive variety of services to all of our residential and commercial customers in our quest to become a one stop shop for all your concrete needs.
We work with the top manufacturers in the industry, using only the highest-quality roofing materials, and offer industry-leading warranties for materials and work. 
Our trained work crews have handled complete industrial and commercial painting projects of ceilings, walls, tanks, piping, specialty equipment, elastomeric roofing, metal roofing, and epoxy flooring.
By hiring Blanco Construction, you're hiring a contractor who has gone through rigorous and extensive training. An expert contractor capable of handling any remodeling projects.
What they're talking about us
We had a 14-foot circle patio that was barely useful for much unless you wanted just a fire pit on. We contacted Jose and explained what we wanted, and it... read more turned out great. Jose and his crews were professional and cleaned after themselves every day after the project. Had another quote done for another project coming soon.

Allan Price


June 12, 2023

Jose and his guys were easy and straightforward to work with. I called 5 other concrete spots before him on how to fix my concrete eroded stairs and he was... read more the only one with a confident answer how to fix it without a complete demo. We also asked about a small paint job and he agreed to do that too for a reasonable price. Highly recommended, would work with again.

Jes Lyons


June 3, 2023

Jose and his team completed the patio expansion and fire ring install in my backyard. They were punctual, fast and the patio looks outstanding. Choose Blanco A construction for your... read more next project and you won't be dissapointed.

Joshua Brandt


May 3, 2023

Blanco A Construction - During a heavy rain downpour I had rain coming into the bay window area of my 1st level (walkout). Yes, literally raining in my townhome!... read more Turns out the 2nd floor balconette was the cause of water coming into the interior. I called Jose and he promptly came out to the house the same day to provide a quote and said the job (consisting of new roof flashing) could be done before the next rain expected in a couple of days. THIS COMPANY GOT THE JOB DONE! On time, superior workmanship, professional workers and met the deadline before the next rain. They were absolutely the best contractor I've ever worked with and they are without a doubt my "go to" for any and all future contracting services!!!

Gloria Allen


May 3, 2023

Jose was amazing. He resurfaced my front steps at my townhouse. He arrived on time, is very professional and did the work just as outlined in the contract. ... read more I have other projects. He is the only person I will use. I highly recommend him. Blanco A Construction is a five star company. Thank you Ramzy

Terry Peter


May 3, 2023

Very professional and detail oriented. Very reasonable price for our concrete patio. Jose and his guys were great to work with. I would highly recommend them for your concrete needs.... read more I would give more then five stars if I could!

steve walters


April 3, 2023

Ghita Mitu


July 3, 2022

What a sigh of relief. Had wind damage to attic vent which had ripped off siding and gable vent fo house. Of course it was going to rain this night... read more so I'm freaking out a bit thinking thousdands of dollars of water damage. I explained my dilemma to Mr Blanco and he immediately left from a job he was finishing up in Fredericksburg. I had called numerous other companies to help but no time or people available. He arrived an hour after I called him and quickly sealed up the area from water intrusion. So Great Company, Great Owner and Employees, andquick Response.

Gary Johnson


July 3, 2022

Great experience. On time even in this Va traffic. Fast friendly professional service. Blanco construction is on my speed dial for all of my future repairs big or small.... read more Thank you Jose and crew!

#Fats Starlife


July 3, 2022

Blanco Construction is outstanding. They replaced our front porch and walk concrete in a timely and professional manner. Jose and crew did great work and we are very happy with... read more the results. We highly recommend Blanco Construction.

Roger Teel


July 3, 2022

We wanted our deck screened in, with steps, and a patio. Blanco A Construction delivered efficiently, professionally, and right in time for us to enjoy the summer weather.

Destini Renee'


July 3, 2022

We purchased a wood storage shed from Lowe's and decided to install a cement pad as opposed to a wood floor. We found Blanco Construction through a quick search on... read more the internet and after reviewing their web site and talking to Jose Blanco we decided to hire him and his company to do the job. I am very happy how the job turned out. It took two half days to prepare the site and poor the pad. His team was very professional, knowledgeable, courteous, and knew the job expectations. I did not have to ask them to clean up any debris, they picked up after themselves very well. They payed close attention to detail, and went above and beyond my expectations. I will recommend Blanco Construction to my friends and family.

Eric R. Flick


July 3, 2022

My family is very pleased with this company. I 've hired this company for two separate projects. They installed new patio deck in backyard and upgraded my... read more old PB plumbing pipes. They did excellent work! I will hire them again for future projects. A+

B Roberts


July 3, 2021

What a godsend. We have used Blanco A Construction for many jobs both large and small including: new cement front porch, replacing entire pool deck and fence, large new roof,... read more a complete garage remodel plus epoxy floor, overgrown property clean-up, landscaping, electrical, and interior wall redesign. Jose is just a phone call away. He's responsive and a pleasure to work with. He has good ideas, explains the projects, and provides on-the-spot estimates (as practical) with fair prices. We love that his crews show up from early in the morning till the end of the day with focus and supervision. They're polite and respectful. We especially like the quality of the projects Blanco A has completed for us. It shows they take pride in their work. We are happy customers!

Phil Hale


July 3, 2021

They removed an old asphalt driveway and poured a new, stamped concrete driveway. Jose and Carlos were very professional and came by to give me a quote within a day... read more of when I first called. They were easy to work with and I am very pleased with the quality of their work.

Jonathan Painley


July 3, 2021

Unfortunately I cannot recommend Blanco Construction, as there were some issues with the quality of work that they had done in my home. I had a leak coming into a... read more room, and they were able to quote me at a completely fair and honest price. They replaced old gutters, old roofing for that section of the house, and add flashing to prevent water from entering into that space. The following week, I experienced a small leak in the same areas following a rainstorm . I reached out to them on 3 separate occasions to return, but they ultimately never came to take a look at the leak after promising to do so. The project was completed in September, and my last outreach was in mid October. I ultimately investigated their work, and found areas without protective flashing (exactly in locations where the leak was coming into the house), and some of the gutter apron flashing was installed improperly (behind the gutter rather than over it for water mitigation). I now have had to pay a separate contractor come and add flashing to the spaces where the leaks were coming from, and now I have to fix the water damage in the interior of the house. The pictures show the latest round of water damage after a full night of heavy storming. Pictures attached also show leak areas where there was no flashing and wet roofing underlayment/wood. A side note, one of their employees dinged my truck as well and didn't tell me about it. Only found out from my wife as she saw it happened to see it while I was working from home. Pros: Were quick to respond with timeline, licensed and insured, were able to complete project within timeline. Cons: Disappeared after they completed the project. Lack of proper water mitigation in flashing area. Backing into truck and not apologizing for dent.

Julio Alvarez


July 3, 2021

I requested a quote to repair a crack in my outside cement wall and waterproof. They showed up early and began work to dig a hole and repair... read more crack and covered with polymer cloth and polymer. Placed dirt in hole and cleaned up area. I also had them sand and paint the metal roof over my bay window. Again they showed up on time and completed project. I would hire them again for services to my house.

Bernadette Santa Cruz


July 3, 2021

Provided excellent service re: shed installation. Nicely done - very professional. I do recommend

Michael Brown


July 3, 2021

Blanco A Construction replaced my old asphalt driveway with 4" concrete driveway and widen the driveway from ten ft to 14 ft. They came on time, finished the job in 3 days. since... read more my house is lower than the street level. I was not sure if a concrete driveway would divert rain in the wrong direction toward the house. Since I have a full finished basement. They address my concern, and warranty their job for 3 years on paper. This is more than other company can offer. Excellent professional job! A great construction team! YES, I will use them again.

Mel Wumel


July 3, 2021

Blanco A Construction overall quality service at a reasonable price. Definitely will contact their team for future projects.

E Nelson


July 3, 2020

Called Blanco construction for some exterior work I needed done. Jose came out ON TIME, gave a reasonable estimate and a day they could start the work. On that... read more day Jose and his guys showed up on time and ended up working all day to complete the work and more work that I added. They worked from 830am until 530pm rebuilding my bay window from wood to PVC. They came back the next day to finish up, paint and cleaned up. Excellent work for a reasonable price. They did what 3 other handymen couldn't do. These guys are some real professionals. I'm a customer for life.

Xandor Seven


July 3, 2020

I've had Blanco Construction add a deck, finish my basement, put in two stamped patios do repairs and painting many of my investment properties and primary residence. The guys are... read more very polite and flexible to give you great customer service while trying to do the very best work you would expect.

John Ryan


July 3, 2020

Blanco A construction and his team did a wonderful job on my new deck. I was really impressed by their work done. They were at my house for 6 days... read more and always came on time. Jose and the guys were efficient, I will look forward to more future projects with him.Jose is very easy to contact via phone and email . Certainly the best contractor in woodbridge!

Sergio Fuentes


July 3, 2019

Best handyman in Woodbridge! My floors were scratched up pretty bad from my 2 wild and crazy dogs. Jose from Blanco A Construction was awesome. The scratches buffed out... read more and the floor looks better now than the original install. Jose provided a fair estimate, on time service, profressionlism, and relief in knowing the job was done to my satisfaction.

terria northern


July 3, 2019

They just finished taking our old gravel driveway and turned it into a beautiful concrete one. They were on time for estimate and work which is very important. The area... read more was large and they had it done in two days. one day to remove old gravel/prep and the other to pour concrete. We ended up spending more than we orignally thought just because we needed a trench near the detached garage so water didnt go in. They were professional and easy to speak with and we will probably have other work done by them down the road.

Lorraine Kinsey


July 3, 2019

I had a leak on my roof , When I called Blanco Construction they came right over and gave me the best price compared to 4 other companies, and after... read more I went with them, they backed it up with the best service that was quoted and more. I will be using Blanco Construction again for my next project, I highly recommend them for your roofing exterior projects. Thank you Blanco Construction for being true Professionals and proving me and my family great service.

aj monti


July 3, 2019

Got leaky window fixed & contractor recommended some other much needed repairs on 17 yr old house. Used them to replace roof and fix porch & about to get... read more some other work done. Great work all around

Greg Brown


July 3, 2019

They made an excellent job on my house they remodeled the interior. The install new cabinets and kitchen. And also they made a wall on the basement. Work was... read more done within 4 days.

charles mejia


July 3, 2018

I hired Jose and Blanco Construction for 2 different jobs in my house and both time my experience were 5 stars! Highly recommend him and his company.

Ivan Cordero


July 3, 2018
With more than 13 years of proven success in quality construction services.
Feel Free To Write Our Construction Experts
Online Access
Our simple online system makes it possible to access your project from any computer, tablet, or smartphone.


To access your account please contact Buildertrend at

1-877-309-0368.